Moonshot: Interns
Please see an overview of the Moonshot Program here and consider signing up as a potential teacher of these innovative physics lessons. You would have an impact on many underrepresented learners as part of this unique experience!
Below we are posting our interns' statements they have chosen to share with the world, and we hope that they inspire
you
to volunteer to teach this unique curriculum to audiences in
your
community, wherever you are located, and/or to take part in our other initiatives!
Curriculum Development Interns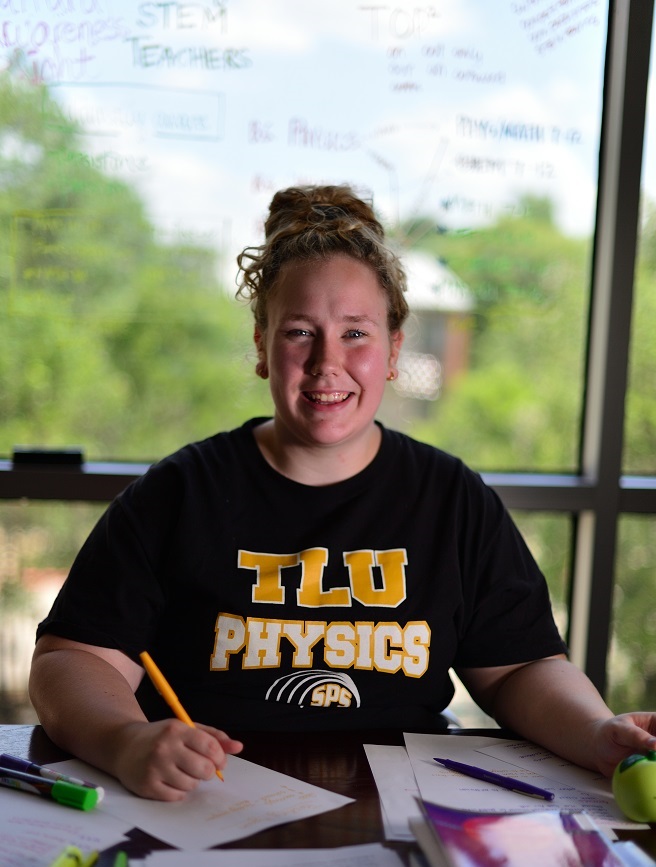 Heather Perkovich
"My name is Heather Perkovich. I currently attend Texas Lutheran University in Seguin, Texas. I'm majoring in Physics and getting a certification in Education for Physical Science grades 7-12. I am a part of the Society of Physics Students where I have served as part of the advisory council for my chapter, and this year I am currently the outreach chair for the organization. The previous summer, before this job, I conducted research at my institution to be able to help create the certification in education for STEM majors, which I am now a part of that program. I would like to thank Physics Unlimited for giving me this opportunity to be able to create content that can inspire these young people."
How have you personally benefited from developing this content; what have you learned about your own skills?
"I have personally benefited from creating these lessons as it is giving me experience before I go into the workforce as an educator. It has helped me see what all goes into planning and organizing a lesson to an intended audience. Personally, I feel as if I got more creative about how to think about physics when trying to relate physics to these students. I can apply this experience to my career as physics teacher to any place I teach at and to any audience."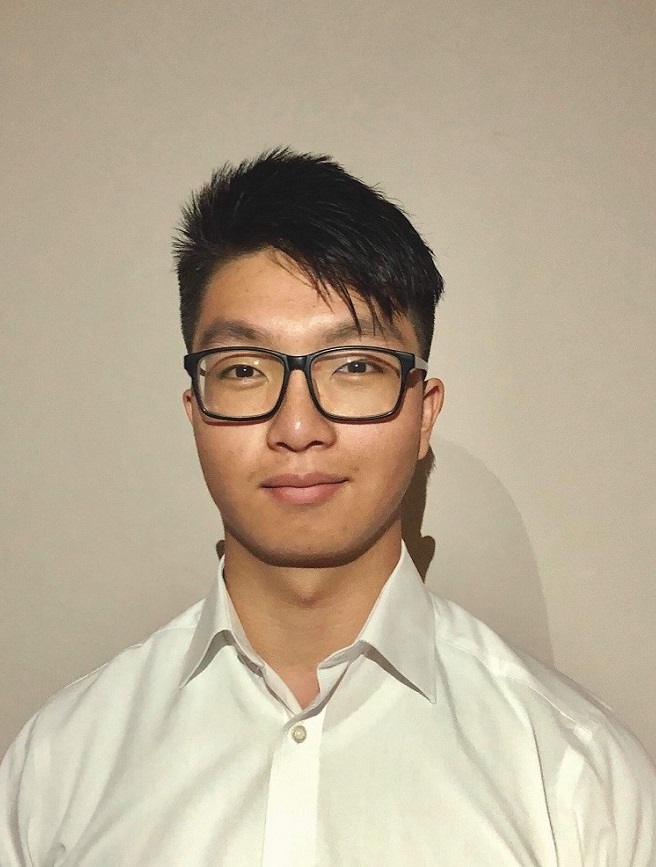 Christian Wu
"I'm a second-year undergraduate student at UCSB majoring in electrical engineering. My experience in physics stems from my studies in AP Physics during high school, as well as continuing on in college. I am always aiming to improve my understanding of physics, but when I'm not working on my academics, I like to spend time on personal hardware projects."
How have you personally benefited from developing this content; what have you learned about your own skills?
"While I was still learning physics content for the first time, I remember several instances where I was confused about certain concepts; however, the materials covered did not demand me to have a perfect understanding of them. While I was developing this course, I found that using a conceptual approach to present physics content was a good way to clear up a lot of confusion that I had, and I included clarification for anything I'd been confused about myself. For instance, in the topic of momentum and collisions, I brought up the conservation of energy to clarify the distinction between kinetic energy and total energy as kinetic energy is not always conserved. Compared to the law of conservation of momentum, energy was quite inconsistent for me. This was a small, yet personal revelation for me while writing the material, and I gained new insights on many of these topics."
Other roles
If you would like to get involved with our non-profit in other ways, please take a look at this page for various educational opportunities and roles. If you would only like to receive occasional e-mails about major updates and opportunities as they arise, please sign up for our e-mail list.